Up Front
Contemporary paintings in light by Bernd Jansons
FEATURED NOTICES
Bernd Jansons : May 11, 2013 11:13 am :
Commentary
,
Notices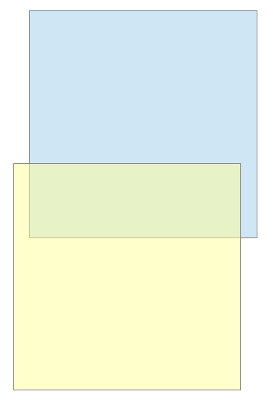 In my home, I have a window which consists of two panes of overlapping glass separated by a narrow gap to permit air flow between the panes. Behind the glass is a fly screen. This morning I noticed a fly has manoeuvred itself into the space between the glass and the screen. Watching it trying to escape, it becomes apparent its instinct is to move in an upward direction in order to find the way out. Of course, in this case the correct strategy is to crawl or fly down until encountering the gap between the sheets of glass.  The fly will never escape if it sticks to its instinctive strategy. It will die of starvation. Perhaps the instinctive strategy to avoid disaster is not always the best one.
Bernd Jansons : May 4, 2013 10:35 pm :
Notices
Last year I set up an online store on the website. The idea was to give people the opportunity to buy inexpensive digital "prints" of my work here, directly from the website. Unfortunately, time has shown the demand for this facility simply is not there and for this reason, reluctantly, I have decided to close it down. It was a useful exercise if, for no other reason, then to give me the experience in actually building an online shopping facility. Sometimes we try something and it doesn't work. That's life.
Bernd Jansons : May 1, 2013 7:35 am :
Notices
Just a quick note about subscription to this website. There are already lots of subscribers, which is great. The idea behind inviting subscriptions is to encourage people to contribute to the site with announcements, views and articles about art; theirs or someone else's. The way it works is you become a subscriber by registering as a member. You can do this with your Facebook Account, or simply set up a new account here. However, to be able to publish to the site, you then need to apply for authoring rights. You do that by sending an email to us at admin@berndjansons.com. In the email, you need to provide a little bit of background information about yourself, your work and, if possible, a link to some samples of what you have done before. Once you have been given authoring rights, you can start posting your news to the site. These posts are featured on the home page, as well as in the News Blog Section of the site. So, if you are into art, get on-board and start spreading your news.
Bernd Jansons : April 23, 2013 4:34 pm :
Notices
150,000 site hits but not much else happening which is my fault. I need to get back to creating some work. Thanks, people, for coming. I'll try to have something new for you soon.